Frequently Asked Questions
What are the ingredients?
OcuRenew uses only high quality ingredients, sourced from selected sources.
Please find below the list of ingredients.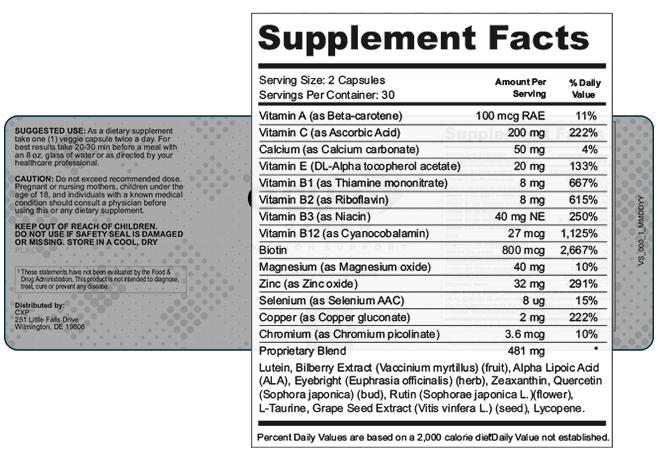 Suggested Use: As a dietary supplement, adults take two capsules daily.
Caution: If you are currently taking any medication, consult with a physician prior to use. Do not exceed suggested use.
KEEP OUT OF REACH OF CHILDREN. DO NOT USE IF SAFETY SEAL IS DAMAGED OR MISSING. STORE IN A COOL, DRY PLACE.
Is this safe? Are there any side effects?
This product has no known side effects, is non invasive and takes less than a minute per day to use it.
Is OcuRenew for everyone?
Yes! It is safe for people of any age (*except children).
OcuRenew is non-invasive and risk-free, that helps you with your problem, while feeling amazing in the process.
What makes this product different?
The reason why this product is unlike any other products on the market is that it goes directly to the route of your problem.
We urge you to watch the presentation until the end to learn more about this.
Will this interfere with any medications I take?
There are no documented cases of our products causing any problems with medications. Your best bet is to double check with your doctor before taking it.
Can I get this somewhere else online?
This is the only website where you can get OcuRenew.
It is not available anywhere else, including online or in stores. The one and only place you can get OcuRenew is on this official website.
Currently we are only doing small production runs of these powerful capsules due to the significant costs to us to source the highest, purest quality ingredients found in this supplement.
So right now, stock levels are low and demand is high. Make sure you reserve your bottles now, while you still can.
Does this product include a guarantee?
Yes. All our products come with a 60 day no questions asked money back guarantee. For more information please see our refunds and returns policy.
Is it safe to buy on this website?
Yes, we take security very seriously.
That's exactly why both this website and your order are protected with a 256-bit SSL certificate, also used by all major banks.
We use a third-party credit card processor that meets the strictest international standards for data security to manage our credit card payments, so no one ever has access to your credit card information.
We do NOT keep your credit card number on file. We understand that you are trusting us with your financial safety when you purchase from us online.
We have done everything that is currently possible to ensure that your information is safe from the beginning to the end and we thank you for your confidence in us.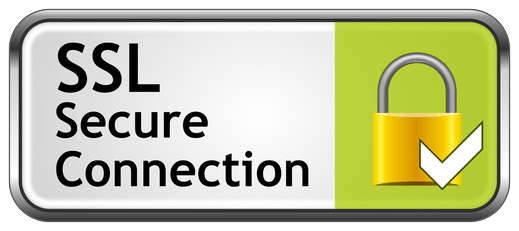 How do I access my members area?
To access your members area please go to this page:
ocurenew.com/login
Once you enter the email address you used to purchase OcuRenew you will be redirected to your secure members area.
If you can't remember the email address you used, please contact us at support@ocurenew.com.
How do I unsubscribe from your newsletter?
We're sorry to see you go and we'd love to have you in our community. However, if you want to unsubscribe, you can click on any of the links inside the emails you received from us. If for some reason this doesn't work, please contact us at support@ocurenew.com and we'll process your request within 24 hours.